Image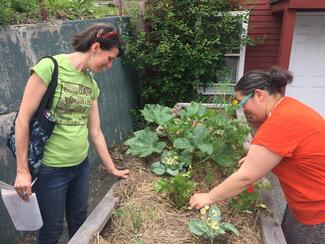 For much of the week, most Vermonters spend more than a third of their day working. The programs, policies and environment at their workplace significantly influence employees' health. With support and resources from the Health Department, worksites can take steps to improve employee health. Better health leads to financial benefits, reduced health care costs and a more productive and engaged workforce.
Get started addressing worksite wellness in your organization. The pages in this section provide strategies, templates, and other resources to help start or expand a worksite wellness initiative. You'll also find resources specific to certain occupations – farming, transportation, early childcare, food service, health care support, and buildings and grounds.
Download the Worksite Wellness Toolkit
2023 Worksite Wellness Awards & Conference
The 2023 conference will be held at the DoubleTree by Hilton Hotel in Burlington on October 24, 2023. Please contact Stephanie Bergen for more information: Stephanie.Bergen@vermont.gov.
Image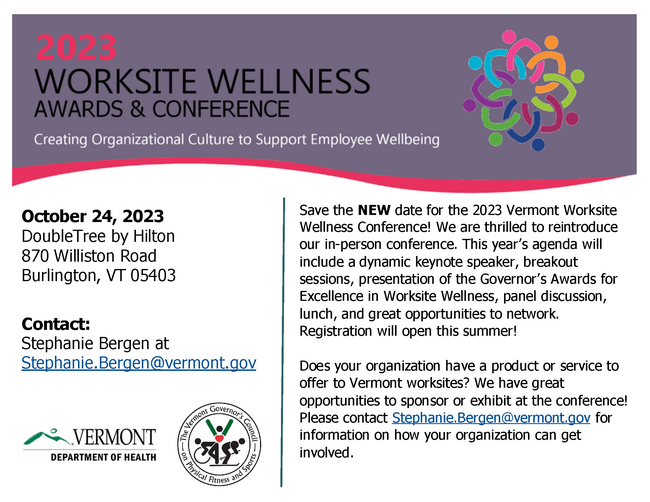 Remote Work and COVID-19 Resources
Supporting Remote Employees During COVID-19 - Resources and tips for staying healthy while working from home.
2021 - 2022 Worksite Wellness Virtual Workshop Series
Translated Resources in Multiple Languages
Steps to Get Started with Worksite Wellness
Learn how to build a successful worksite wellness initiative!